Ecumen of Litchfield's Leadership Team
Meet Ecumen's caring and committed professionals.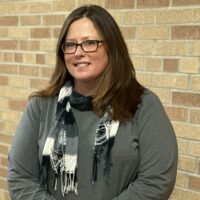 Jen Rutledge, LALD
Executive Director
Jen joined the team at the end of 2022 as the Executive Director. She lives in Cokato with her husband and two daughters. Jen has worked in the senior living industry for over 20 years. The best part of her job is getting to spend time with the residents and collaborating with the team. When she is not at work, she loves to spend time with her family, gardening, raising goats and chickens. You can contact Jen on-site during the week or reach out via email at jenrutledge@ecumen.org.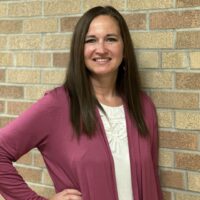 Michelle Rierson
Business Office
Michelle began working at Ecumen of Litchfield in August 2004 with Meeker County Public Transit. In 2005, she transitioned to her current role in the Housing Business Office. She is typically available weekdays from 9-4:30 p.m. Getting to meet all the residents and their families over the years is her favorite part of her job. Her best times are spent with the residents and hearing their stories of the past. Outside of work, Michelle enjoys spending her free time with her family, playing games, watching movies, reading, gardening, and watching the Minnesota Vikings.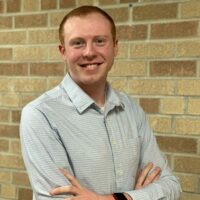 Ryley Pollack
People Services
Ryley began working with Ecumen in August of 2020. Starting his time at Ecumen with Home Care & Hospice as a Home Health Aide, then transitioned to Housing with Services as the Resident Services Coordinator to now the People Services Specialist. Ryley enjoys working alongside his fellow team members to ensure our residents receive the best care possible. Outside of his time at work, Ryley enjoys volunteering in the community and spending time with friends and family.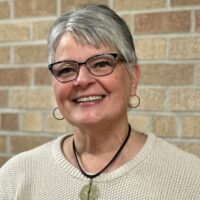 Michelle Schoolmeesters
HUD Service Coordinator
Michelle has worked for Ecumen since March of 2000. Her key role within Ecumen is ensuring the tenants living in Gloria Dei have the resources they need to live their best life, as independently as possible. Her office hours are Tuesday through Friday 7:30-4. Michelle enjoys and appreciates the tenant's wisdom and their wonderful, endless stories.
Her community Involvement includes:
Church of St. Philip Grief Support
Forest City Stockade Committee
Meeker Area Care Connection Co-Chair
Michelle has two grown children who are both married and 5 grandchildren. Michelle enjoys camping, canoeing, walking, and reading, and road trips, but time best spent is with family and being a grandma.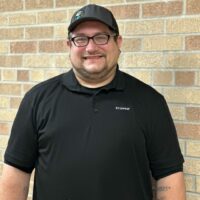 Billy Reinholdt
Dining Manager
Billy is the Dining Manager at Ecumen of Litchfield. He joined the team in June of 2022. His background has been mostly in the restaurant industry up until now, as a Head Chef at the former Heroes at the VFW Post 2818 in Litchfield, Mn, as well as The Red Goat in Watkins, Mn. He graduated from Le Cordon Bleu College of Culinary Arts in 2012 and his passion for food and service has continued to grow ever since!
He absolutely loves his new position in senior living. "I truly get a chance to make a huge difference in our residents' lives and strive every day to improve the quality of our food and meal service at Ecumen Litchfield." Billy also leads our home delivered meals division that provides meals to people in the community. His favorite part of his job is getting to see the enjoyment our residents get from a meal that brings back fond memories. It is really a wonderful experience.
When he is not at work, he spends a lot of time at home with his 4 kids and their dogs. He enjoys music, video games, movies, and television, as well as fishing, and throwing darts in a league with my friends on Wednesday nights. He is a big Minnesota sports fan whether it is the Twins, Vikings, Timberwolves, or the Wild. He also (of course) loves to cook and experiment with food and try new foods, and restaurants regularly.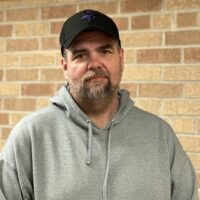 Jay Liestman
Environmental Services
Jay is the Environmental Services Supervisor. He joined the team at the end of 2021. The favorite part of the job is that it changes from minute to minute, hour to hour and day to day. There is always something new. Jay works from 7-3:30 Monday-Friday, but when he is not working, Jay enjoys sports, camping, movies, and going out with friends. He is married and has two grown kids, one is a teacher in the cities, and one is in college to become a teacher.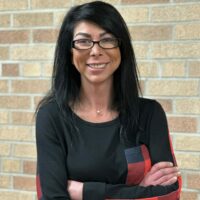 Rose Voight
Clinical Director
Rose joined the Litchfield team at the end of 2022 as the Clinical Director.
She enjoys being with residents. She loves their kindness and sense of humor. You will contact rose when anything medical needs to be addressed. When she is not at work she loves spending time with her kids, hobby farming, mowing, and boating.

Nicole Larson
Senior Living Consultant
Nicole has been in her current position since March 2022. Previously, she worked for Ecumen Home Care & Hospice for about 5 years.
She loves being able to work with all our residents, their families and community members. She gets to work with people during a transitional time in their life. She loves helping people find a new place to call home. She also gets to go out and help educate people about Ecumen Litchfield and what we offer. If you have a small group or even just a couple of friends with questions, she would be happy to visit with you. She feels lucky to be a part of our residents' everyday life. She enjoys listening to their stories and sharing my family with them. "Our residents are my extended family." Nicole has been married for 23 years to Brad, a native of Litchfield. They raised their family here, Brianna, Jocelyn, and Bradley. She enjoys spending time outside planting and caring for my flowers, mowing the lawn, and relaxing on her patio.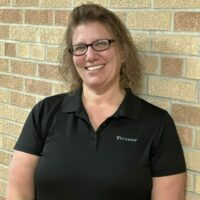 Dawn Doty
Adult Day Services & Life Enrichment Supervisor
Dawn has been with Ecumen since 2006. The favorite part of her job is the relationships she has formed with our residents, families, and Adult Day clients. Senior living provides supportive services, and she can make a meaningful difference in someone's life every day.
When people People contact Dawn for a variety of reasons, but these are on the top of the list. Adult Day Services, activities, volunteer opportunities, volunteer services and donations.
When not at work, she spends time her husband, 4 children, their significant others and their one-and-only (for now), granddaughter. As a family they enjoy trips together and we enjoy eating out. Dawn and her husband enjoy attending all kinds of summer festivals, camping and kayaking.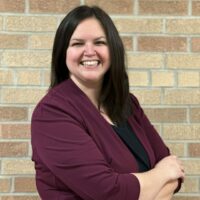 Hope Hagert
Housing Manager | Gloria Dei Manor
Hope Hagert manages Gloria Dei – 61 apartments of Affordable Independent Living at Ecumen Litchfield. If you are interested in learning more about independent living, she is happy to assist with that. Hope transferred to Ecumen Litchfield in 2022 after eight years of serving at Ecumen Oaks & Pines in Hutchinson. Her favorite part of the job is helping individuals 62 years of age and older find a place to call home. When she is not at work, she enjoys spending time with her family, camping, and crafting.